Who are we?
Hritik Chemicals Pvt. Ltd was founded in 2010. We are basically a team of professionals in chemical engineering ,chemical technology and synthetic organic chemistry and our focused activity is development of new techniques and synthetic tools for chiral intermediates and chiral bulk active substances which are more effective,safer,and cheaper to produce along with racemic molecules and its precursors development for our clients.
Hritik Chemical Pvt Ltd Started with contract manufacturing of penultimate intermediate of difficult to produce bulk drugs & also offer various bulk drugs. Hritik Chemical has manufactured number of Products in the category of Bulk Drugs (Pharmaceutical Raw material), Drug Intermediates, and Fine Chemicals/Speciality Chemicals. We are strong in many bulk drugs in the series of Anthelmentics and Antibiotics.
Backed up by dynamic team of technocrats Hritik has produced several intermediates for Pharma/ Cosmrtic Industry with highest standards of quality. Our core competencies in technical up gradation, are allowing us to offer value added quality products and services that are unique from speciality chemicals. Hritik Chemicals products range as Alendronate Sodium, Aripiprazole, Bronopol, Chloramine –T, Ethambutol, Ezetimibe, Glimepiride, Glycopyrrolate, Homidium Chloride, Lumefantrine, Homidium Bromide etc.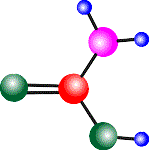 Why Choose Us?
Rating & trademark registered Company
Download our Certificate
Professionals in chemical engineering, chemical technology and synthetic organic chemistry

Client satisfaction guaranteed